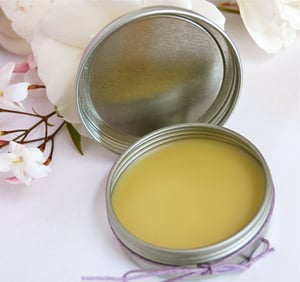 $

10.00
Handmade With Organic Love
SALVATION: The state of being saved or protected from harm, risk, etc.
You will celebrate the revival of your skin with our Salvation Salve. Created out of need for a natural products that treats skin with the utmost care.
Made with Comfrey, Calendula & St. John's Wort infused organic sweet almond oil. Your skin will be calm & moisturized. Great for people with very dry or irritated skin.
Our goal is to provide nourishing all natural hair and skin care products.
http://pinterest.com/mammiamaofori/pvsp-naturals/